Can't decide on whether or not to hire a professional web development agency?
Creating and maintaining an effective website requires expertise and resources that are actually a YouTube video away.
So, why should you consider spending on development agencies?
If you are a blogger, you would be able to build your website on your own. If you are a startup without funding. Well, you ought to build your website on your own. If you are not sure about your revenue module, build on your own.
But,
If you are a business owner with highly advanced and lavish infrastructure. If you are an entrepreneur making 7 figures a year, if not twice. If you are a thought leader.
You need an online presence with your custom domain AND Your Custom Website.
This brings us to the question: Is hiring a professional web development agency worth the investment?
In this article, let's explore how web development agencies be a game-changer for your business.
Understanding the Difference That Web Development Agency Makes To Your Business
The Role of Websites in Business Success
Every business, to exist, must be online. Forbes mentions how the website is an integral part of any business to thrive.
The website is often the first point of contact between a company and its potential customers. A well-designed website leaves a lasting impression, instilling trust and credibility in the brand.
User Experience and Conversion Rates
All those stunning sites that made you stay with them a little longer, we bet, are custom websites.
94% of your first-time visitors remember you by your UI and their UX.
A professional web development agency creates an intuitive interface. Enhanced user experience leads to improved conversion rates, ultimately boosting business growth.
Mobile Responsiveness and SEO
How many times do you open a laptop/desktop to visit a business website? Unless you are a competitor?
Stats say - your visitors are majorly interacting with mobile devices.
With the increasing use of mobile devices, having a mobile-responsive website is no longer optional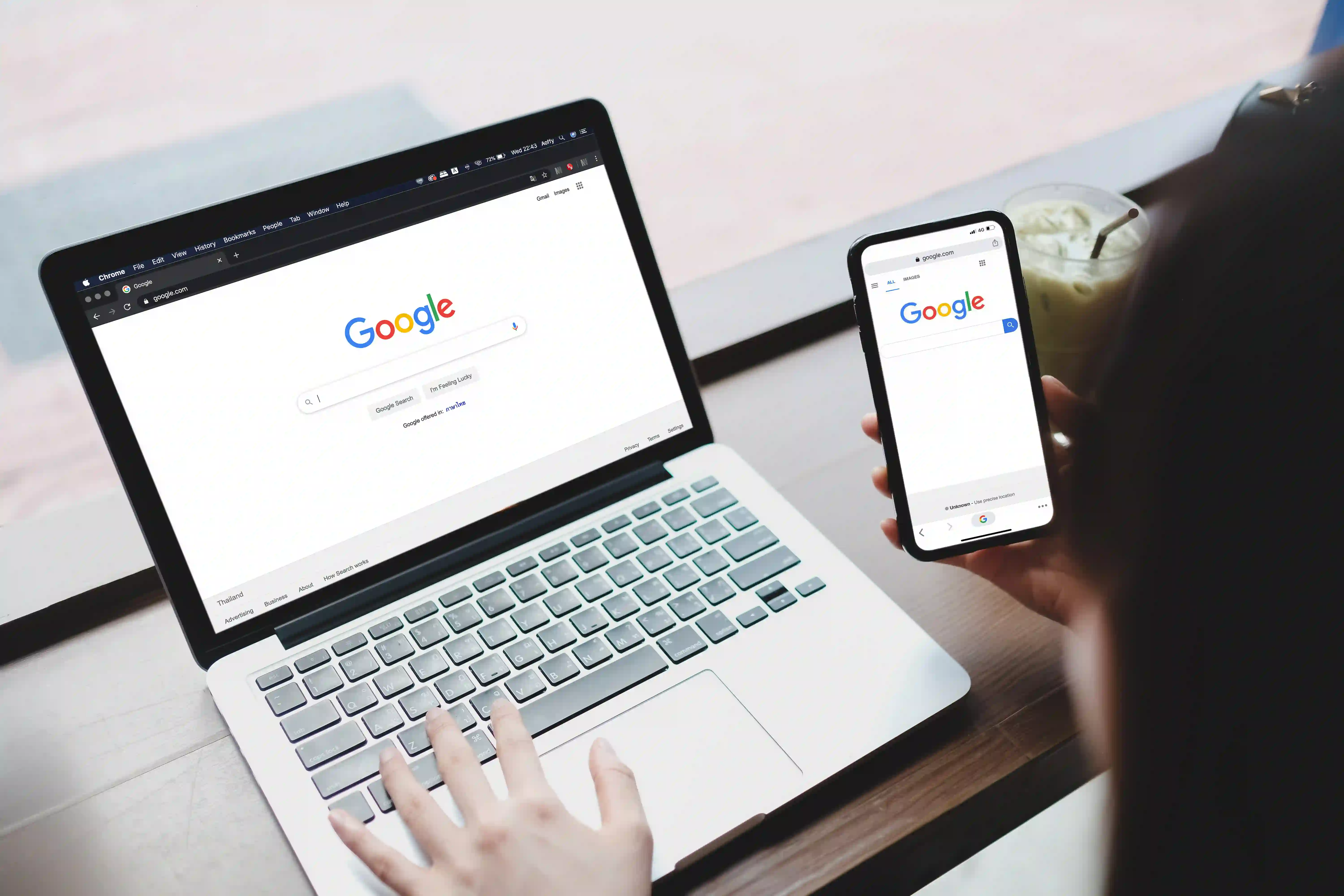 A reputable web development agency ensures that your site is optimized for mobile devices, enhancing your search engine rankings and widening your reach to potential customers.
The Advantages of Hiring a Professional Web Development Agency
Customized Solutions for Your Business
Every business is unique, and cookie-cutter website templates may not effectively represent your brand.
A
web development agency
understands your business objectives and builds a website that aligns with your
brand identity
and goals.
Custom Web Design
A professionally designed website stands out from the crowd. It reflects the essence of your business and leaves a lasting impression on visitors.
A website development agency employs skilled designers who can create a visually appealing and engaging website that resonates with your target audience.
Technical Expertise and Latest Trends
The digital landscape is constantly evolving, and staying up-to-date with the latest web development trends is essential.
An agency has developers and designers who are well-versed in cutting-edge technologies and best practices. Ensuring that your website is not only aesthetically pleasing but also technically sound and secure.
Time and Cost Efficiency
Building a website from scratch can be time-consuming and costly, especially if you lack the necessary skills and experience.
By hiring a custom web development agency, you focus on other core aspects of your business.
Ongoing Maintenance and Support
A professional website development company doesn't stop at just building your website; they also provide ongoing support and maintenance.
Regular updates, security checks, and technical assistance are crucial for keeping your site running smoothly and protecting it from potential threats.
Conclusion
Investing in a professional web development agency yields substantial returns for your business. From creating a visually appealing and user-friendly website to implementing the latest technologies and ensuring mobile responsiveness, their expertise can significantly impact your online presence and success.
So, if you're looking to establish a strong and competitive online presence, hiring a professional web developer is undoubtedly worth the investment.
Frequently Asked Questions (FAQs)
The cost of hiring a web development agency varies depending on the scope and complexity of your project. It's best to request quotes from several agencies and compare their services and pricing before making a decision.
Yes, a professional web development agency can create a content management system (CMS) that allows you to update and manage your website's content easily.
Absolutely! A reputable web development agency will ensure that your website is search engine optimized to improve its visibility and ranking on search engine results pages.
The time required to build a custom website depends on its complexity and features. It can take anywhere from 15 days to 3-4 months to complete.
Yes, a reliable web development agency will implement security measures to safeguard your website from potential cyber threats and ensure the safety of your data and users.